Diana K. Milevska
Photographer | Designer | Artist | Meteorologist | Entrepreneur
BECOMING A DESIGNER
I doodled a lot as a kid. In notebooks, on discarded pieces of paper, in notes passed around to friends; I always found myself sketching some kind of pretty design here and there. One day, I picked up my dad's old Canon Rebel S 35mm film camera, and since then, my world has become a beautiful place.
I started my foray into graphic design and photography in high school, quickly picking up the basics and applying them to whatever projects I had due. One day I'd be out in the forest preserve, taking photos of plants and animals for a biology assignment. The next, you'd find me sketching out beautiful renderings of three dimensional objects in my math class.
NEVER STOP LEARNING
After graduating in 2002, I headed straight to Columbia College Chicago, where I majored in Interactive Media with a concentration in Graphic Design. It was an all-encompassing major, teaching me more than just the higher concepts of good graphic design and photography. I dabbled in web design, learning the basics of HTML and CSS while also being taught the importance of intuitive user interfaces. I created short films that turned into product commercials and expanded my knowledge of not just video software, but audio software as well. I also wrote several short storyboard scripts that ignited my interest in storytelling.
In 2006, I graduated with honors and started my career in print at a small mom-and-pop shop in Chicago's western suburbs. In three short years, I learned a hell of a lot about the printing industry, how to design for print, and print production. Designing for print has become somewhat of a specialty and my knowledge of print production for various forms of media has only grown since then. I've worked with a broad range of clients, mostly small, local businesses, and some larger corporations and foundations, on everything from logo design and branding, to large direct mail campaigns targeting specific demographics and product packaging.
STORM CHASING IN THE GREAT PLAINS
By the time 2009 rolled around, I became a bit of a restless soul. A need for adventure flooded through me and I made a fateful decision to follow my heart. I signed up for my first storm chase through the College of DuPage that January. Never in my wildest dreams did I think it would change the course of my life as much as it did. In April of that year, I left for one of the craziest adventures I've ever had up to that point and I haven't looked back since.
Storm chasing allowed me to pick my camera up again and capture stunning landscapes, the beauty of the Great Plains, and nature in its most powerful states. From clouds and thunderstorms, to lightning and tornadoes, I've seen and captured it all. In 2010, I achieved my highest accolade: becoming one of twelve chosen photographers featured in Sony's DSLR Calendar Photography Contest. Since then, I haven't stopped chasing or taking photos of nature's fury. I also became a certified storm spotter and received my Associates of Science in Meteorology in 2016.
Since then, I've been able to manage a healthy mix of design and photography that has carried me through the last decade.
Why Bow Echo Media?
It has to do with weather.
A bow echo is:
A radar echo which is linear but bent outward in a bow shape. Damaging straight-line winds often occur near the "crest" or center of a bow echo. Areas of circulation also can develop at either end of a bow echo, which sometimes can lead to tornado formation – especially in the left (usually northern) end, where the circulation exhibits cyclonic rotation.

National Weather Service Glossary "Bow Echo"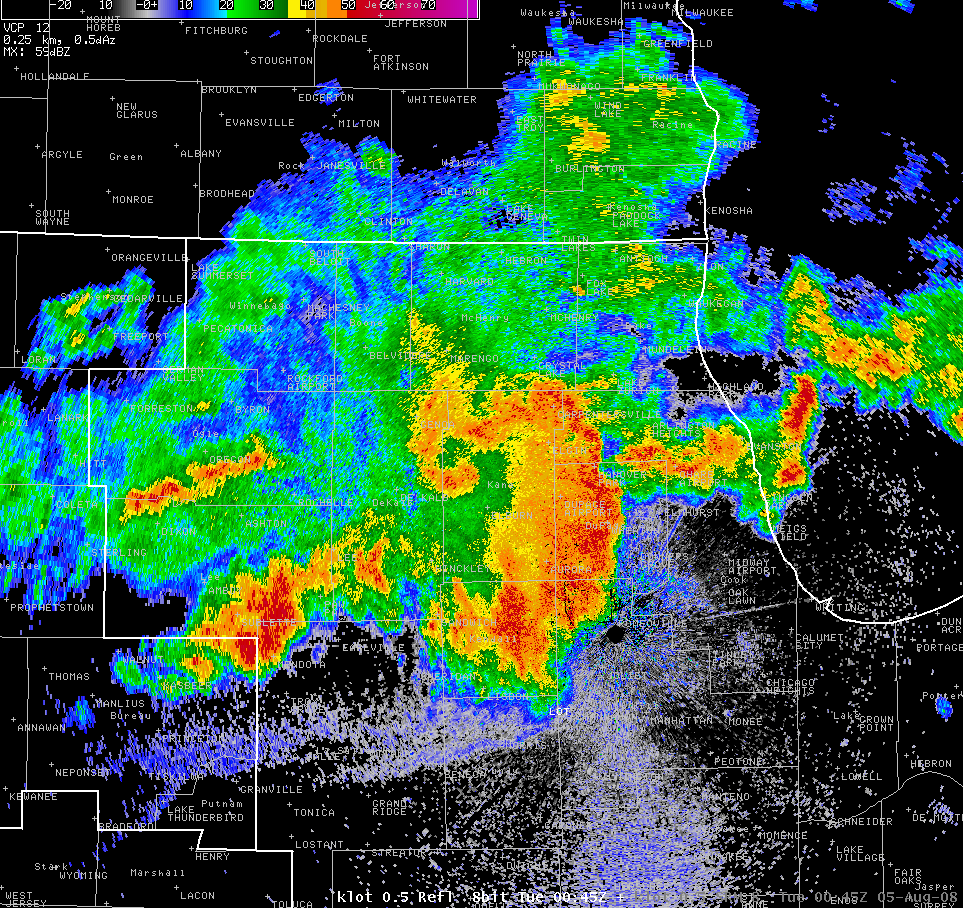 On August 4, 2008, a bow echo blasted through the Chicagoland area around 7:00pm, and I had a front row seat as it came in from the west. Imagine being at a Cubs game in Wrigley Field. You have standing-room-only tickets, so you take refuge under the 200 level seats behind the 3rd base line. It's hot, it's humid, and even this early in the evening, it's not letting up. While your friends focus on the game, your eyes drift to the western horizon and you spot the looming, ominous black clouds racing toward the stadium. You think nothing of it so your eyes drift back to the game.
At the end of the inning, you look back and the sky to your west has turned dark as night even though the sun isn't supposed to set for a little while longer. A chill runs up your spine when you realize the storm has gotten much closer in the span of about ten minutes. You nudge one of your friends, and upon getting their attention, you nod in the storm's direction. They simply shrug and return their focus to the game.
But you continue to watch. Baseball is no longer on your mind. You become fascinated by the storm headed straight for your location. Not even another ten minutes pass before its right on top of you. The sky opens, torrential rain begins to fall, and lightning flashes almost everywhere you look. People are racing out of the stands, trying to get out of the rain, searching for shelter. Your friends start to shove you down the ramp at your back, toward the interior of the ballpark, but your eyes stay focused on what's going on with the storm.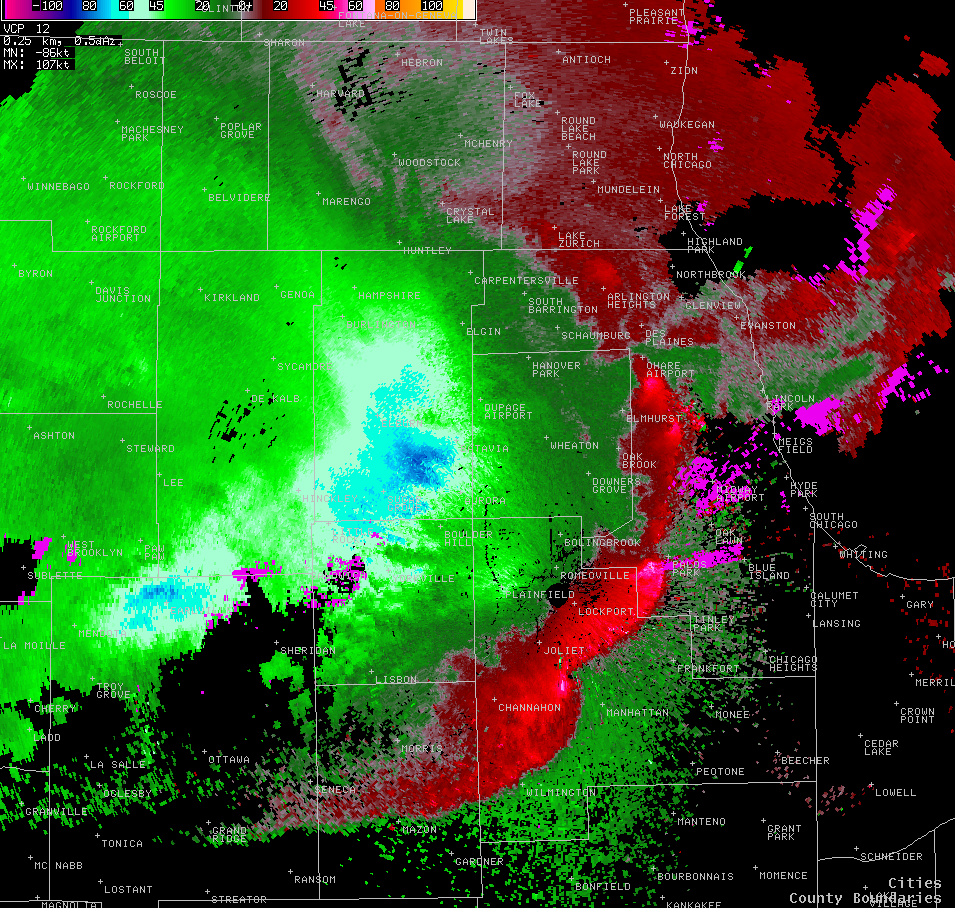 It rages on for a few more minutes before the rain fizzles out into a drizzle. You think you're safe, so you and your friends decide to leave the stadium and head back to the car. Not even half a block down Clark, and it starts to pour again. The wind picks up, and you have just enough time to run into the nearest bar for shelter. Everyone inside watches through the large windows as rain mixes with hail and a stop sign beside the bar flaps haphazardly in the wind as if it was a ship's sail. Your eyes are transfixed by what's going on outside, and then you hear it: the blaring of the tornado sirens.
People inside the bar move backwards, away from the windows as bartenders change channels from ESPN to the local news stations on their big screen TV's. Over the din of the patrons whispering in fear, you hear one of the local meteorologists explaining what's going on as he pulls up a radar map: bow echo. The name etches itself into your memory as part of the day itself and it's something you know you'll never forget. Ever since that day I've been fascinated by bow echoes. Most of time as a meteorology major was dedicated to studying them, hence the name, Bow Echo Media.
---